Reighton Sands Resort
Reighton Sands Holiday Park Havens 4* Resort - Filey
The Reighton Sands Haven holiday resort has and in-door swimming pool with and out-door lazy river which is open at selective times weather permitting. There is a large amusement arcade, Cooks Fish and Chips restaurant and take away. Large show bar for children's and adult entertainment shown daily. The Hawkswood Bar and restaurant which also has a large conservatory leading to a large secure children's play area so the child can entertain themselves in a secure safe environment while you relax for a meal, coffee or something of the more alcoholic nature.
Reighton sands also has its own large grocery store where you can buy everything you need for cook a proper meal to purchasing you BBQ items and of course bottle and cans of the smiley stuff.
There is direct access to the beach, you can walk to the beach or choose to ride on the Reighton Sands train, this will take you directly onto the beach, half way down the beach access there is a cafe and a shop you can buy beach essentials and of course a relaxing coffee or cold drink.
Reighton Sands Facilities, activities & pass prices
✔ 3 outdoor play areas

✔ 3 food and drink venues

✔ 9-hole golf course

✔ Free Park to Beach train

✔ Grocery Store

✔ All-weather multi-sports range

✔ Cash machine

✔ Entertainment venue

✔ Outdoor Lazy River

✔ Free Wi-Fi in Complex

✔ FunWorks amusements arcade

✔ Heated indoor pool

✔ Launderette

✔ Cooks Fish & Chips

✔ Friendly Staff
Activity Passes
Reighton Sands activity Bundles and what are they used for?
Activity Bundles allow you to plan and book activities before you go, so you can get straight into the action when you arrive. Bundles of 12 activity passes is perfect for holiday breaks, larger packs of 24 passes are better for none stop days.
How much do they cost and how do i book?
Bundles of 12 passes is £50 and bundles of 24 passes is £100. You can buy them before you arrive over the phone – or at Reighton Sands reception (subject to availability). We would advise to book plan and book in advance, to do so call 0333 202 5250 advising of your arrival date and you can purchase passes as required.
Fun Passes & Prices
Reighton Sands FunWorks passes give you access to the entertainment complex, swimming pools and sports and leisure facilities. Fun Passes are a required to access all of the Funworks facilities, these can be prebooked in advance over the phone or at the Reighton Sands resort reception.
Remember Ages 0-4 Years old Do not require Passes!
Peak dates
24 - 30 May
9 July - 29 Aug
7 nights

Adult - £30.80
Child (under 15) - £14.90
2 bed cap - £113.30
3 bed cap - £145.20

3\4 nights

Adult - £25.30
Child (under 15) - £12.70
2 bed cap - £95.70
3 bed cap - £119.90
Off-peak dates:
All other dates
7 nights

Adult - £24.00
Child (under 15) - £11.25
2 bed cap - £92.00
3 bed cap - £118.00

3\4 nights

Adult - £18.20
Child (under 15) - £9.10
2 bed cap - £82.50
3 bed cap - £104.50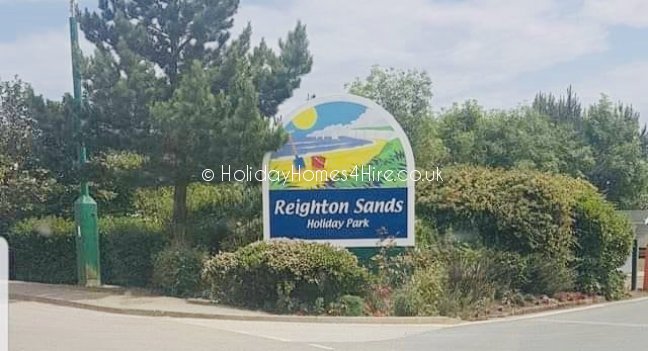 *Height and age restrictions may apply to some activities and facilities at Primrose Valley, some may also incur a moderate charge. Children under 8 must be accompanied by an adult when using the pool. During busy periods entry to the pool may be restricted for your safety. To fish in the lake you must be a holder of a current rod licence.